Sandcastle Pools Inc
Serving West Central Florida Since 1979
The makeover begins here……..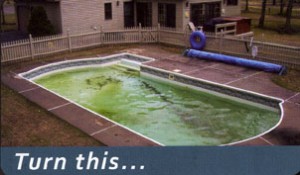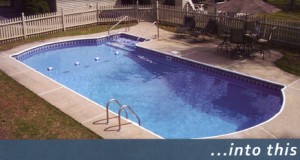 Spruce up your pool with a new liner. It's amazing what a new look can do to your swimming pool. Turn a dated, tired liner into a new exhilarating vogue masterpiece. Choose from a full range of colors and innovative designs.
Liners now offer flair and imagination that makes complementing your backyard space fun and exciting. Today's liners are made with bold vibrant hues and remarkable definition. Time patterns appear to be real. We use the highest quality, longest lasting, liners in the industry.
SANDCASTLE POOLS INC. has installed over 6,500 vinyl liners in the last 38 years. In fact that is all we do. We do more liner replacements than anyone in the state of Florida.
We are the professionals!
LICENSED, BONDED and INSURED STATE CERTIFIED POOL CONTRACTOR
Doing business in West Central Florida since 1979
Call for a Free Estimate
813-885-4132
863-655-4005
OR TOLL FREE
877-850-4132